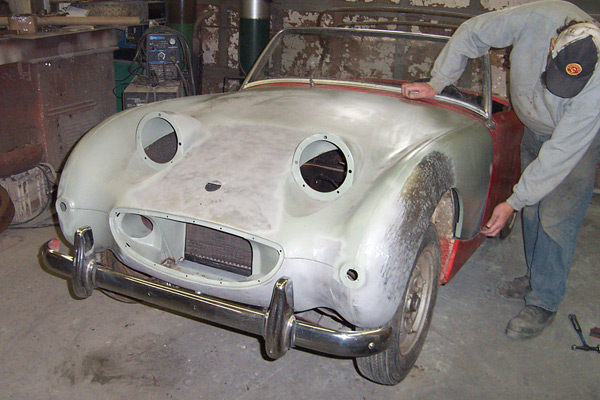 "Fabricate"- To construct, manufacture, invent, or create.
From individual components (such as window mechanisms) to sheet metal work for hoods and fenders, Hullco Antique Auto Restoration can build it. We don't even need the whole car if we're fabricating an individual part! Hullco specializes in:
Stainless steel repairs

Aluminum trim

Pot metal

Prep work

Repairs on chrome pieces

Custom fabrication of antique car parts that no longer exist. The older, the better
Our custom fabrication service is available to our clients as a stand-alone service, repairing & replacing individual parts or as part of a complete auto restoration. If you have a challenging restoration, Hullco can help.